Performances and entertainements for corporate events by Eklabul
Beyond our skills in artistic and animation, we also are able to advise yo to chose the best entertainment for your party, and help you organize the global planning of the event. Plus we can provide technical support for everything!

Let us know your values and the image you want to give, our team will offer you the most suitable proposal for your event.
An inauguration must be an unforgettable moment for you! To make it exceptional as well for your customers, it is necessary to create surprise and emotion, to make them dream. The Wow effect.
No wonder our previous clients chose shows such as our visual "White Symphony" or our Atm0²Sphere : grandiose shows for an astonished public!
But what about one of our incredible acts ? Aerial acrobats, fire-eaters, light jugglers… multiple prowess to put your eyes on it!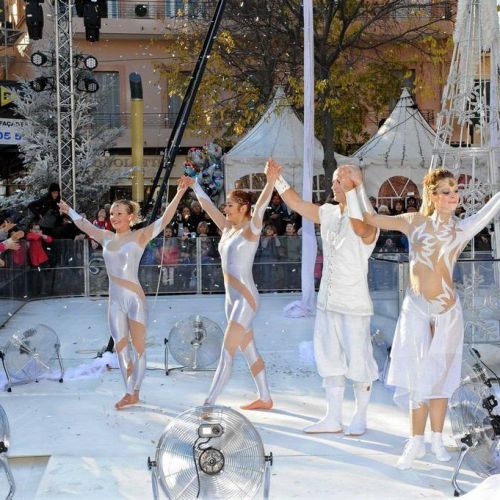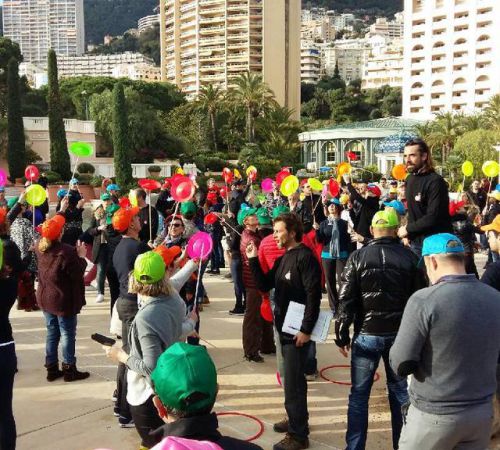 You want to federate your teams, develop values of helpfulness and cohesion between your employees? Than you'd better think about circus or other artistic challenges and team-buildings for your business seminars.

Multi-activity challenges, Creation of magic/circus shows, discovery of artistic activities in teams.
Street marketing is easy when you're 3m high or you're riding a 1900s' bike.
On the occasion of trade shows, during promotional campaigns, think of our stilt-walkers or our cycle artists: Penny Farther, Unicycle, Acrobatic bike… Or our giant walking globe : many atypical means of locomotion that attract the eye and arouse curiosity on our artists.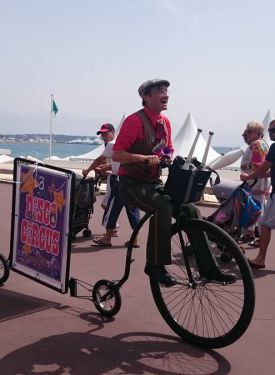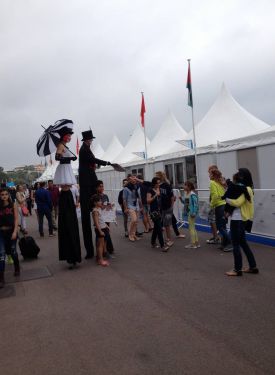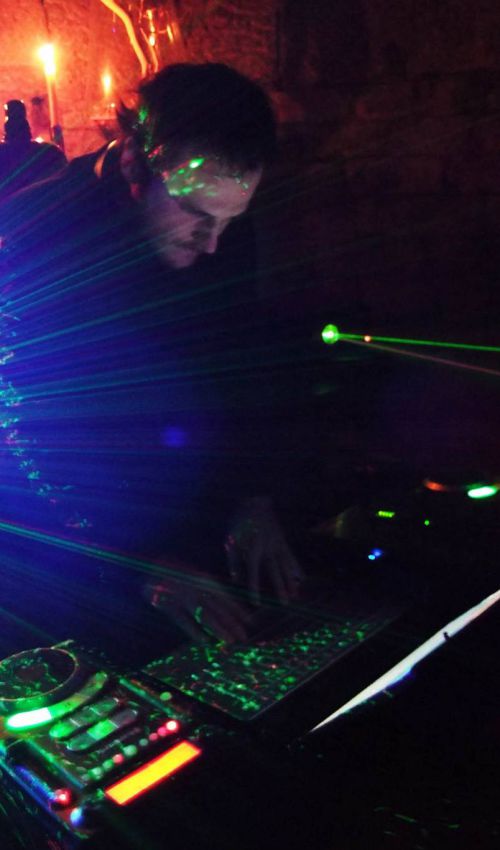 A successful evening implies key moments to optimize, a thematization, participatory animations, a musical atmosphere, and of course artistic performances…
We offer a selection of our visual attractions according to your schedule :  Magicians, Jugglers, Equilibrists, Aerial acrobats,… : let us provide you with a complete artistic packages with adapted staging, custom costumes and makeup and themed animations.
Our DJs can play traditionnal or trendy music, but as well entertain your guests or even breath fire!
Then what about a Master of Ceremony, comedian that might start to levitate while welcoming your guests?
Our fake waiters are a great idea if you want something unusual : laughs guaranteed!
Do you want to reward your employees by offering them special moments?
During the day: we offer a range of varied artistic activities : circus / magic initiations / leisure activities and various artistic creations.
In the evening: propose them an unforgettable themed party, with high-level visual performances, our proximity with our strolling artists. A moment which will remain engraved in their memory.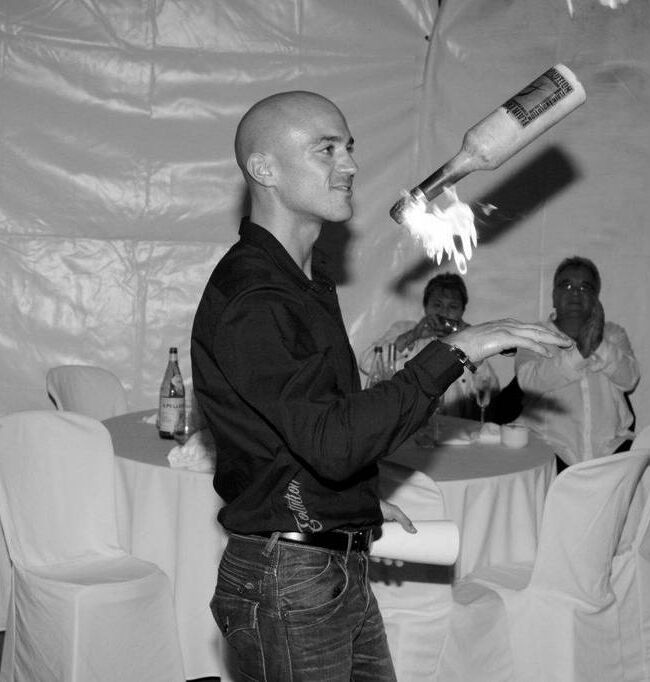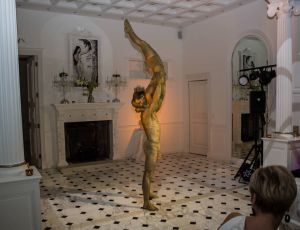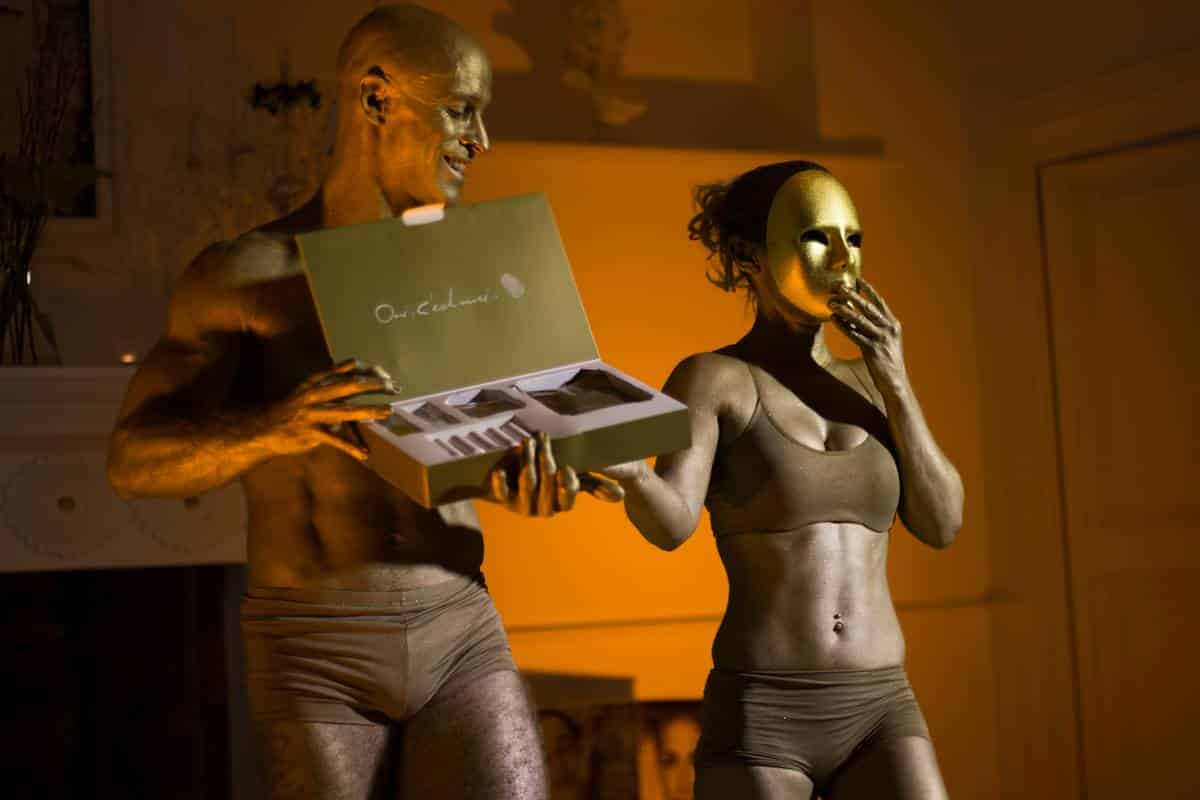 You will reveal your latest novelty : select from our numerous visual attractions the ones to your image, your values, and that of your new product:
– costumes related to the packaging of your product
– selected performances related to your logo
– prowess highlighting your values
These are a whole set of personalized animations that will highlight your evening.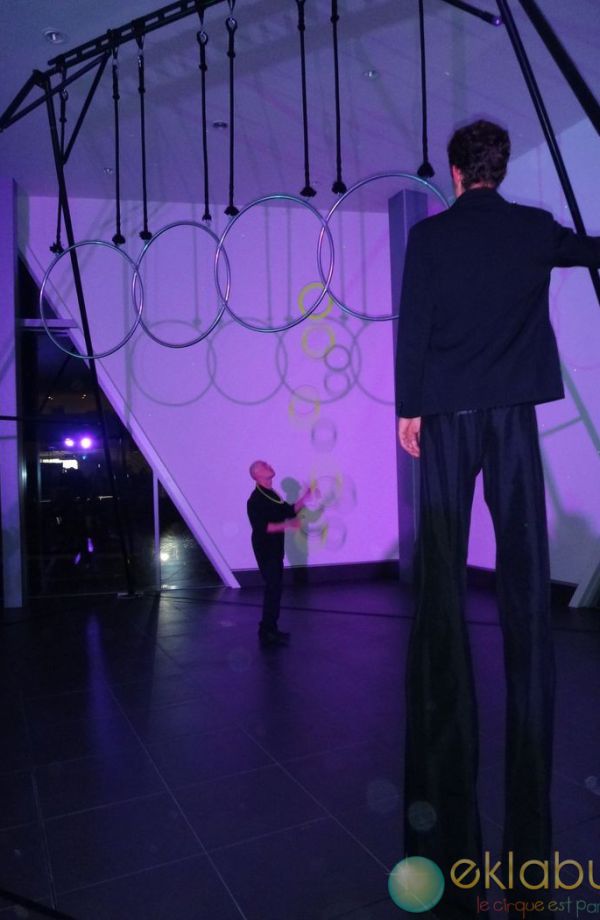 Some of our previous corporate events