Show: Paf & the Christmas sled
Interactive Christmas show for all audiences, mixing circus, magic and comedy.
Paf and Bing, two facetious elves, sneak off for a ride on Santa's sled… But their trip turns into a disaster when the sled hits a shooting star! It's a downfall: the sled falls from the sky, the scared reindeer flee and our elves find themselves lost in the northern forest… How to repair the sled and bring it back to the North Pole before Christmas?
Fortunately for our two friends, the forest is inhabited by many magical creatures who will come to their rescue… This is the beginning of an adventure full of surprises and encounters!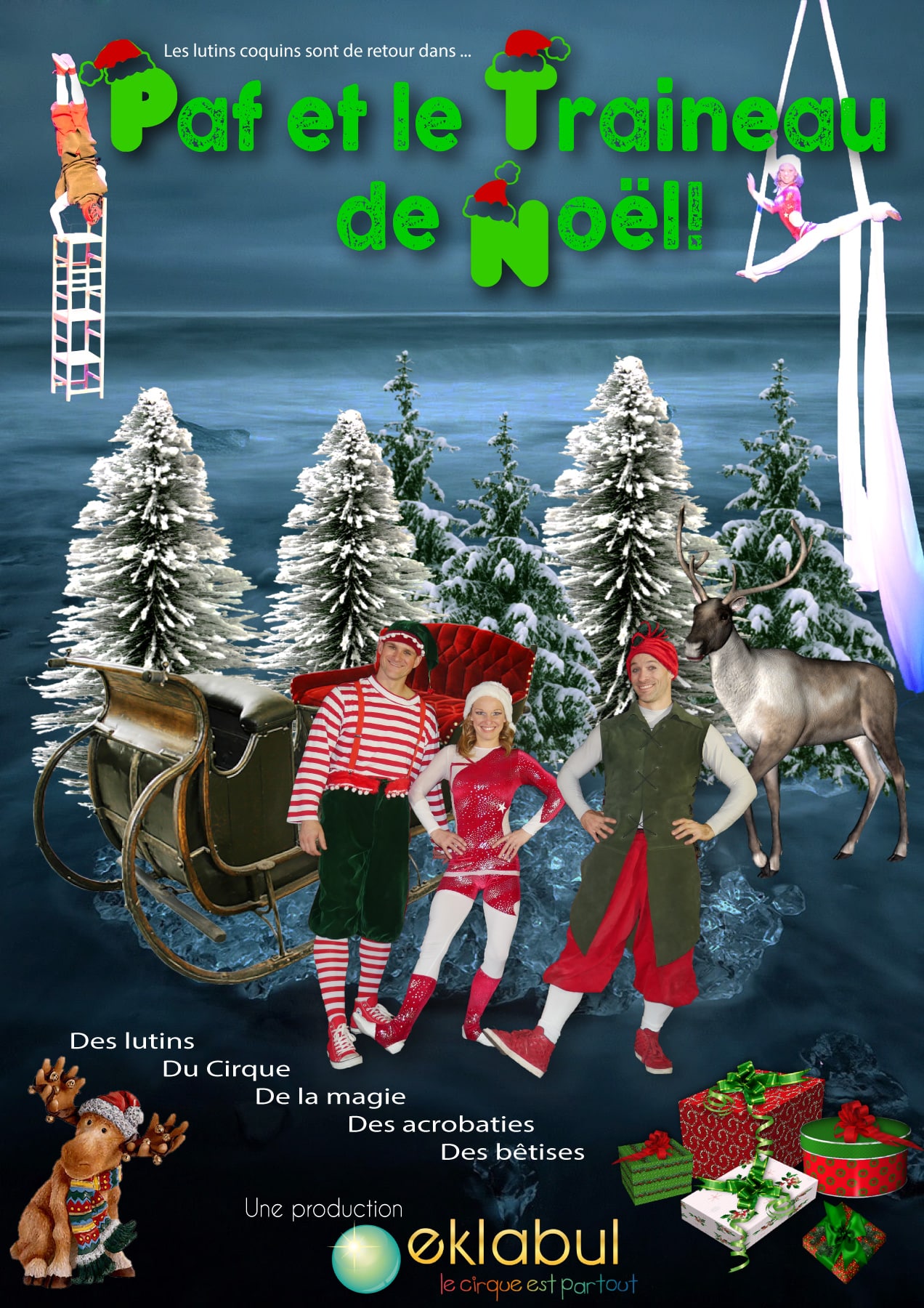 Title: Paf et le traîneau de Noël
Duration: 50mn to 1h10
Number of artists: 3, 4 or 5
Performances: Great illusions of magic – Monocycles, Bi-Clow – Juggling, Passing – Acrobatic carried duet – Balance on object – Trio of Banquine – Acrobatics on bar – Dance – Roller – Aerial fabric – Circle – Trapeze
The Paf show & the Christmas sled in pictures
OUR SHOWS
We live by and for artists… Discover our shows