Prowess in the air with our aerial acrobats
Whether they work alone, in duet or even in team… Whether it is on a fabric, a trapeze, a hoop or other unconventional apparatus… At 2m or 10m from the ground, aerial acrobats are undoubtedly the masters of the air and certainly impress their audience! By combining visual lightness and physical power, their performance is simply fabulous!
Our team is composed of many artists who can work together or solo.
We have several autonomous gantries (tripod gantries for a single device, or "quadripods" for several devices simultaneously) that can be installed just about anywhere: their height can vary from 4 to 8m high, and they do not require any anchoring to the ground.
Discover our aerial acts and artists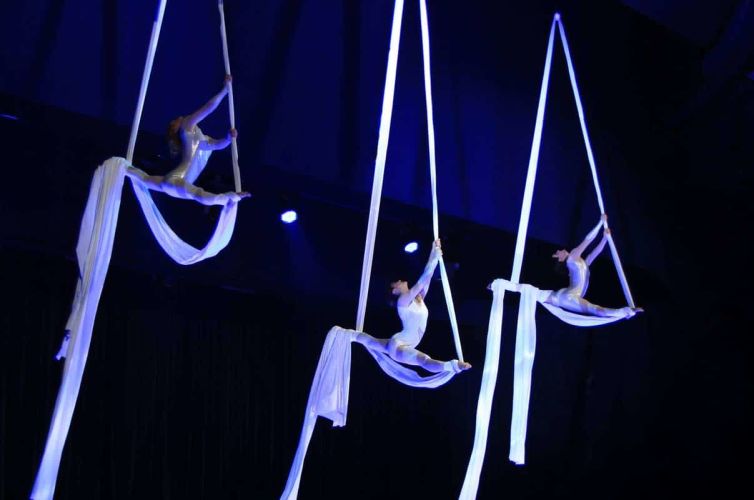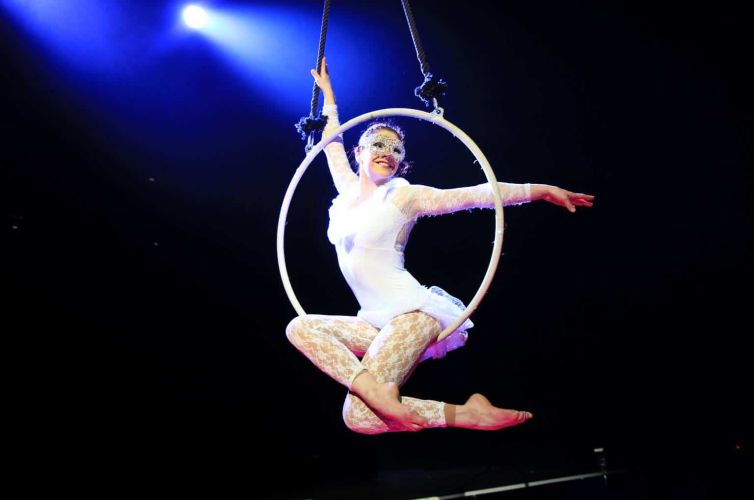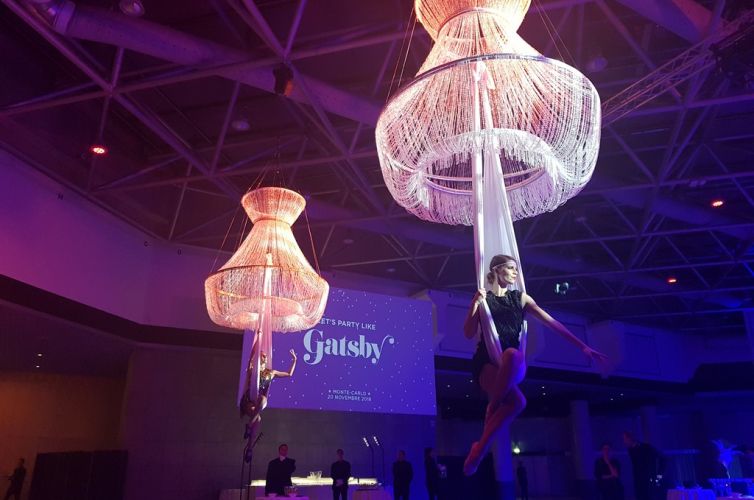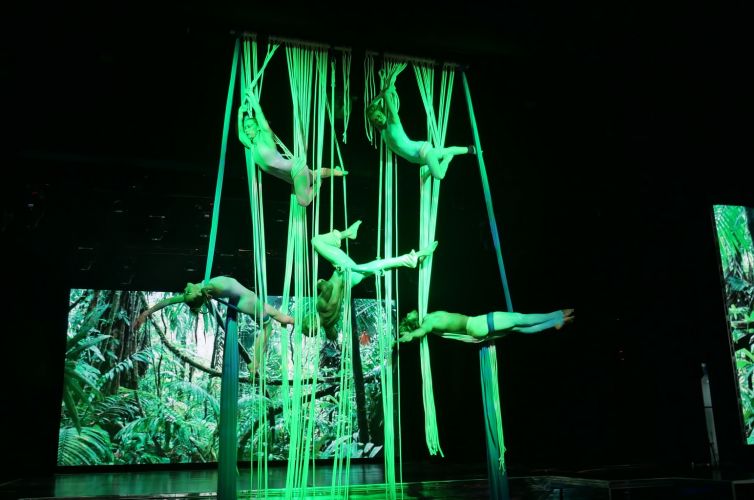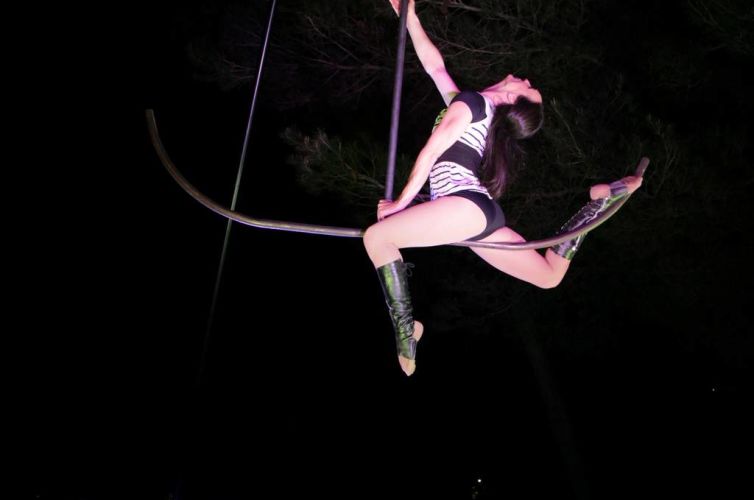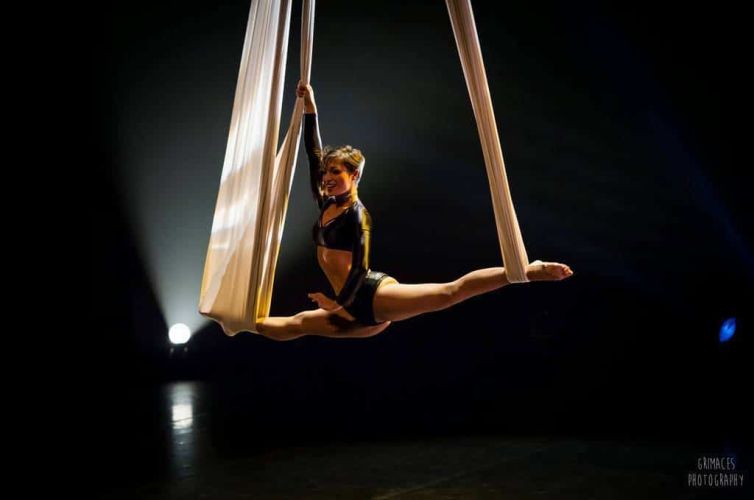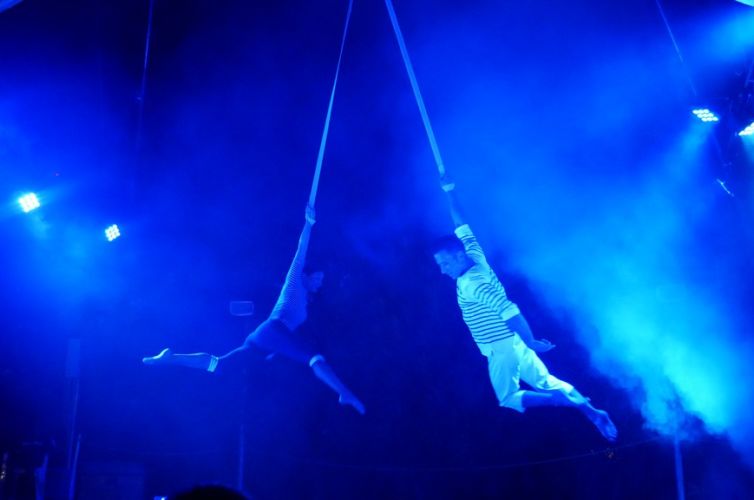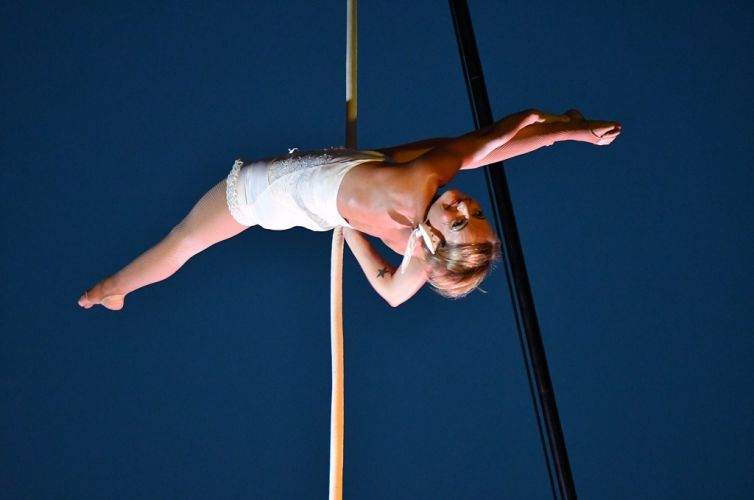 An air show for your guests
You need to organize a personal or professional event and you want to offer a breathtaking and graceful air show to your guests? Do not hesitate to call on our aerial acrobats who will offer you an exceptional and totally unique entertainment. Air acrobatics is a very physical technique and can be practiced in fabric, on a hoop, rope, trapeze or other suspended apparatus for an incredible result… as if the acrobats were flying in the air with lightness and elegance.
Your guests will be seduced by a high quality aerial show, performed in the most professional way. You can call on Eklabul, an artistic animation agency, to offer you its circus artists who are experts in aerial circus, in order to meet your needs and allow you to enjoy high quality services at the best price. Each of our acts and air shows are worked over a long period of time to offer you perfection in the air.