Eklabul's flagship service: The Bubbles!
Here is the easiest way to attract the attention of an audience and bring a spectacular touch to an event.
Any artist put in a bubble suddenly becomes the center of all eyes! So if there are several, the visual impact becomes really massive!
Bubbles have become Eklabul's key service… on land, on water, in the air, with a diameter of 2m, 2m50, 3m50, 4m50, 6m50… structures of all sizes to adapt to all your services!
Discover our performances and artists in bubbles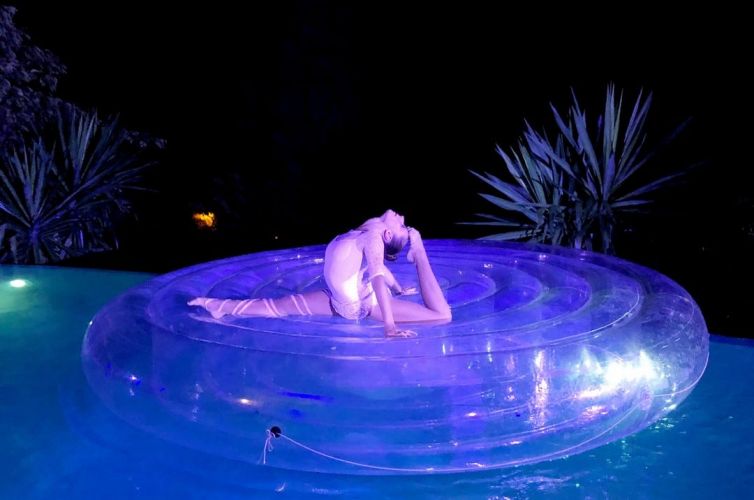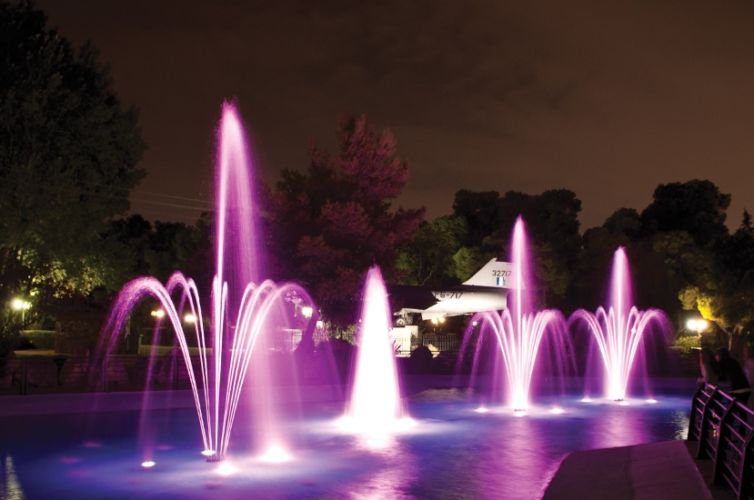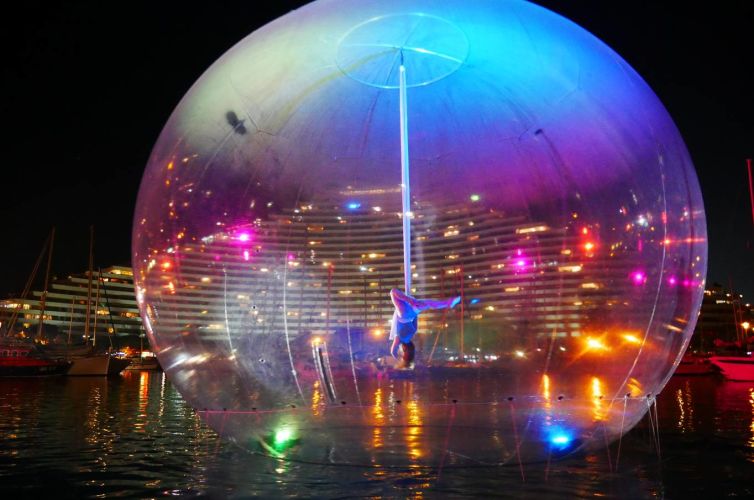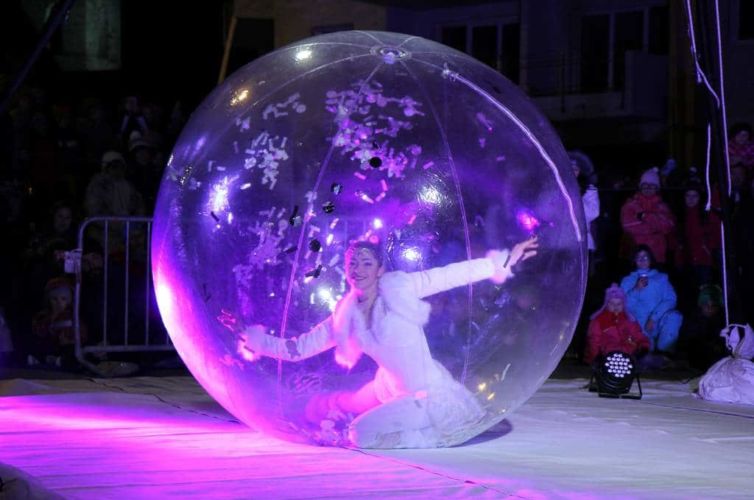 Do you want to make the performances of our various artists even more spectacular? For this, we offer you the magic of our giant bubbles! They provide a guaranteed and impressive visual effect. Find out more about it in more detail.
Giant bubbles for your entertainment services
The giant walking bubbles allow our different artists to move around during their performance. They bring a focus on the act and an unparalleled visual to make the show different from the others and unforgettable at the same time. Their diameter measures 2 meters, 2 meters 50 or more depending on the needs and duration of the services. It should be noted that a 2-metre bubble will allow a number to last 10 to 15 minutes. This time will change in proportion to the size of the giant bubble and according to the service chosen.
What service for a giant wandering bubble?
Many services are possible in a giant walking bubble. Imagine, for example, a dancer moving in one bubble and a dancer in another. They will be able to offer you a magnificent and light painting. Jugglers will achieve their prowess by making the exercise even more impressive thanks to the limited frame of the bubble that will surround them. The performances of our acrobats and contortionists will be showcased and will amaze each and every spectator, as will our violin musicians who will exercise their art with an excess of visual poetry that will thrill their audience. Our balancers and acrobatic lifts will allow you to offer the public a moment of magic out of time as the giant bubble increases in fairy tale.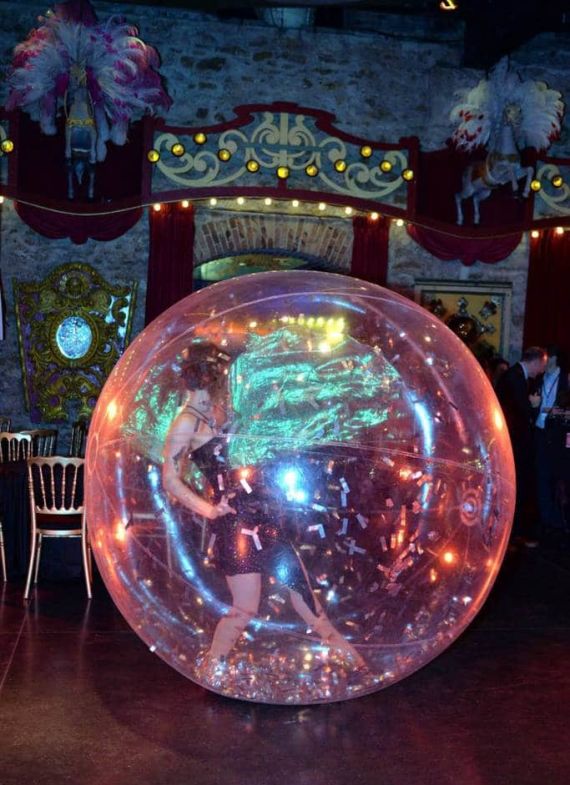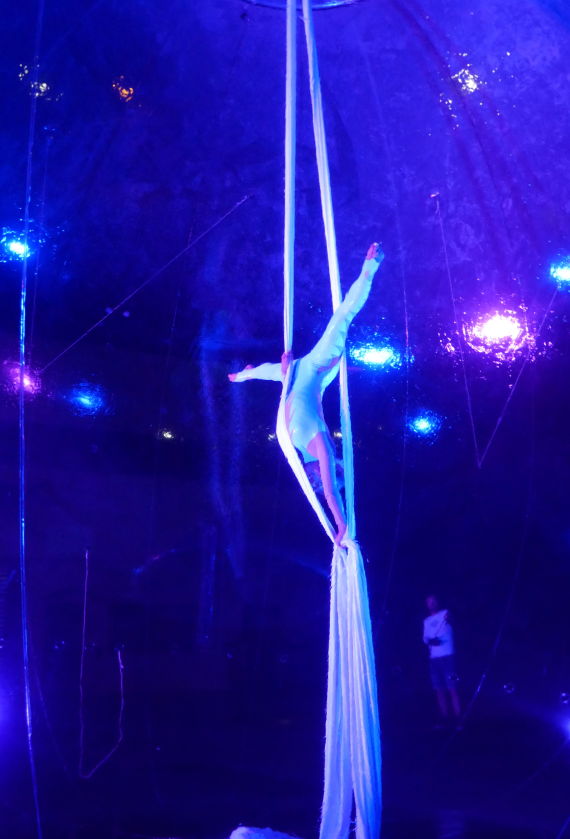 The giant bubbles of the atmO²sphere for your entertainments services
Eklabul offers you an innovative concept unique in France for your services, the giant bubbles of the AtmO²sphere. These bubbles have a diameter that can be 2 meters, 3 meters 50, 4 meters 50 or up to 7 meters. Thanks to them, you will be able to move your show on land, in the air or even on the water to obtain exceptional visual paintings created by our various artists. You will offer your spectators an unforgettable dream moment that will leave its mark on the minds of young and old for a long time to come. Particularly appreciated, these services require a specialized technical part which is of course included in our services. We offer you a high quality show in the best safety conditions.
Which service for a giant bubble of the AtmO2sphere?
Thanks to the giant bubbles of the AtmO²sphere, Eklabul offers you to make your spectators dream even bigger. Imagine fabric acrobats, hoop acrobats or even rope acrobats, evolving in a huge bubble that simply seems to be deposited on the water or floating a few meters above the water. Imagine the poetry and magic felt by the audience when they listen to a musician placed in this bubble. Beyond the undeniably magnificent visual aspect that we offer to your spectators, it is a new way of thinking about the services we offer you. Feel free to contact us for more information on each of our services with giant bubble.